PIVOT TO DIGITAL


IBM Think, the tech leader's annual megaconference, serves as a gathering for the brightest minds in AI, cloud, data, security, and other emerging technologies. When COVID-19 disrupted live events across the globe, IBM embraced the opportunity to take that gathering out of the convention hall and into attendees' homes. To create their first-ever digital event experience, IBM worked with Drury to pivot the program in a virtual exploration of IT resiliency and business continuity in a post-COVID world.
A NEW KIND OF COMMUNICATION


IBM understood that pivoting Think to digital wouldn't be as easy as converting their same agenda to a webinar format—they needed to deconstruct and reinvent every element for a new medium. They had to distill the very best of Think into a unique, valuable, and digestible program and deliver it to over 100,000 remote attendees.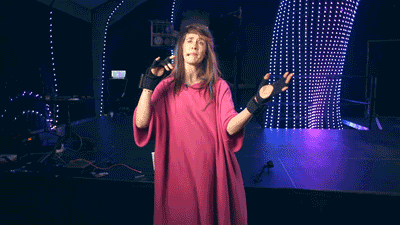 Different Program Segments
General Session (Main Tents)
Trends & Directions Sessions
Streamlined Agenda

: Two Days, Four Hours of Digital Content //

Fast-Paced Keynotes

: Focused and to the Point //

Multiple Tracks

: 73 Different Program Segments
I just wanted to say THANK YOU for all you did to make PartnerWorld at Think successful another year, especially during this climate. I still can't believe what we were able to pull off in such a short amount of time. The feedback on our channel content has been wonderful and I really appreciate all the extra time put in to get us over the line. From filming to editing to building out our awesome graphics and branding, there is no team I'd rather work with.
Different Program Segments
And Filming Locations Across the Globe...
I am sure I am not your only 'customer' that is grateful for your excellent help. I wanted to thank you for your support to navigate this process. I hope you will share my gratitude with your whole team. I've never done something like this before and at times it felt like a trust fall, and y'all caught me each time.
As we saw through the comments over the past couple of days, the Think ITalks were quite a hit. On behalf of 'my' team, I'd like to thank 'your' team, which functioned so well as 'our' team! Speaker management was amazingly smooth considering all of the plot twists we worked through, sessions were really good, variety of formats worked nicely, video quality was surprisingly good, and the MJ intros and Q&As were very well done.
This experience was really friekin' amazing...
—Will.I.Am—